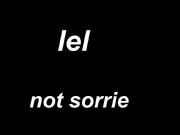 UTAU Failli Series is a series of UTAUloids created by JoannalexNerdist. The series contains UTAUloids voiced  by Joannalex and all with some variation of the word 'Fail' in their names.
Section heading
The series now only has 3 vocals (Osshawa LeLup) (Failli) (Failli3) (more soon lel)
plus is troll series
Section heading
Write the second section of your page here.