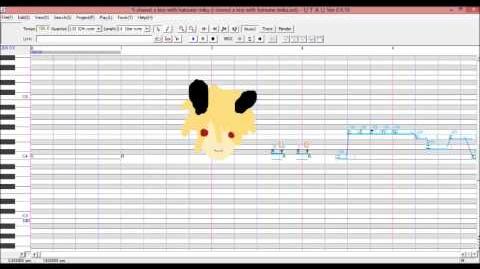 Usa Okubyona Is A Blooming-loid and belongs to miki-sama or utauflowers! Usa Is gentle and kind he's really shy! He's In love with Ami, and has been since childhood.
How Usa Looks
He has blonde hair and red eyes with clip on bunny ears, he has a black ripped up shirt with a yellow undershirt
Friends/Co-Workers
Mako Umi-Annyoing Friend/Fellow Blooming-Loid
Reiki Sakurane-Cuddle Buddeh:3 
Miyo Ogawane-Awesome Friend
Miya Ogawane- Good Friend/Colleague 
Kamoku - Friend /thinks shes adorable
Riku Kokka- Protective of him/friend
Ad blocker interference detected!
Wikia is a free-to-use site that makes money from advertising. We have a modified experience for viewers using ad blockers

Wikia is not accessible if you've made further modifications. Remove the custom ad blocker rule(s) and the page will load as expected.