心音 愛 (KOKONE AI) es un caracter del sintetizador de voz gratuito (UTAU)
GRUPO AL QUE PERTENECE: V-loid
Modelo: A03 
CARACTERISTICAS
Color de cabello: castaño oscuro 
color de ojos: verdes
vestimenta: la que ves en la imagen
nacionalidad/raza: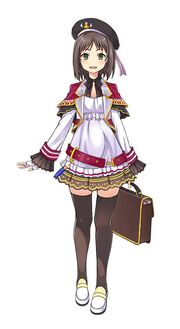 Frase favorita: kimi dake ga daisuki (te quiero solamente a ti)
IMAGEN HECHA POR EMANUEL ROMERO

 
CONFIGURACION DE VOZ
Ai esta configurada solo para cantar japones ya que no tiene fonemas en japones
Su voz es reconocida por ser tierna y dulce 
tiene un solo Voice Bank 
Last night good night Ai Kokone
dandole click en el link te enviara a un sitio donde podras escucharla
Ad blocker interference detected!
Wikia is a free-to-use site that makes money from advertising. We have a modified experience for viewers using ad blockers

Wikia is not accessible if you've made further modifications. Remove the custom ad blocker rule(s) and the page will load as expected.