Uuni Yuji is voiced by the lazy Miss Jacqueline Oxendine, as this is being written by a friend. This UTAU is an amateur, done in Audacity. She has done songs GUMI- Masked Bitch and KAGAMINE LEN- Servant of Evil, in an English version. She is shipped with Kagamine Len, and Kagamine Rinto. I have to go do my homework, this page is in the process of being created.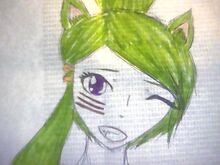 Ad blocker interference detected!
Wikia is a free-to-use site that makes money from advertising. We have a modified experience for viewers using ad blockers

Wikia is not accessible if you've made further modifications. Remove the custom ad blocker rule(s) and the page will load as expected.