NOTE: THE VKLOIDS HAVE OFFICIALLY BROKEN UP AND HAVE REFORMED INTO THE VEEKAYLOIDS.

VKLOIDs are a collection of UTAUloids by vkunicorn. Official blog: http://vkloidsunite.blogspot.com/ Official dA group(s) http://vkloids-unite.deviantart.com/ and http://reyo-doom-sage.deviantart.com/
AS OF 1/1/14: Because of a computer crash, several VKLOID banks have been lost and are NOT going to be redone. These banks will appear crossed out below.
00- Akine Yuki (Yuki was voiced by TheParanoidTuna, but gave all copyright to her voice and character to vkunicorn)
01- Karase Reyo (voiced by vkunicorn)
02- Akara Mitsuki (voiced by Monkey2601)
03- Doom (voiced by doomy-gloomy)
04- Mikyune Akana (voiced by MikyuneAkana)
++- Mayama Nyanya (voiced by Melody123)
05- Kaurua-Kitsune Sage (voiced by SageClearfox)
06- Totoro Kasa (voiced by TotoroGirl)
07- Karase Inazu (voiced by RayRey21120)
++ Chinami Zute (voiced by catgirl223)
++- Xiaomao/Koneko (voiced by slkoolik, voice bank in progress)
++(?)- Koroshine Sam (voiced by AnimeAwesomness1, voicebank situation is complicated XD)
​07- Kai Smith (voiced by Kai-smith)
08- Derpface Kervin (voiced by Kevin. Yeah that's what I'm gonna call him.)
Oh and here's Azun, VKLOID09
All VKLOIDs are either supernatural beings or prodigies..  Most VKLOIDS have a natural hair color, except for Mayama Nyanya and Xiaomao/Koneko. Most VKLOIDS are modeled off someone/something. Karase Reyo is based off vkunicorn's inner self.
Totoro Kasa's name comes from a popular anime movie, My Neighbor Totoro.
Kurone Azun's name and design was supposed to be original, but further inspection suggests that this design was heavily based off the Kishin Azura from Soul Eater. He also resembles Silver from Pokemon. This is actually hilarious to vkunicorn because King-Of-Random is a huge Pokemon nerd.
Birthdays
December 20th, 2010: Akine Yuki
July 1st 2012: Karase Reyo
September 9th 2012: Akara Mitsuki
September 26th 2012: Doom
December 22nd 2012: Mikyune Akana
December 23rd 2012: Mayama Nyanya
January 25th 2013: Karase Inazu
February 8th 2013: Kaurua-Kitsune Sage
February 19th 2013: Chinami Zute
May 29th 2013: Totoro Kasa

July 1st 2013: Kai Smith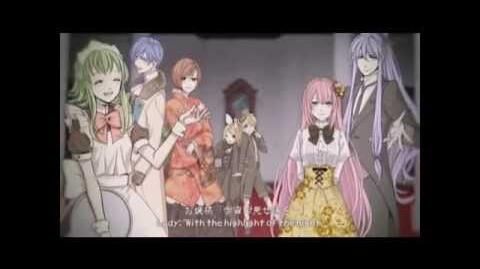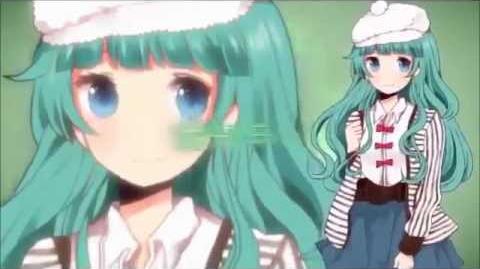 Ad blocker interference detected!
Wikia is a free-to-use site that makes money from advertising. We have a modified experience for viewers using ad blockers

Wikia is not accessible if you've made further modifications. Remove the custom ad blocker rule(s) and the page will load as expected.