Ad blocker interference detected!
Wikia is a free-to-use site that makes money from advertising. We have a modified experience for viewers using ad blockers

Wikia is not accessible if you've made further modifications. Remove the custom ad blocker rule(s) and the page will load as expected.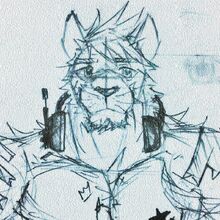 Yokuatsu Takuto  
Type: Tiger x Lion x Wolf Japanese: ヨクアツ タクト
Gender: Male Age: 15
WEIGHT: 80 kg./Humen: 63
HEIGHT: 187 cm./ Humen: 170
BIRTHDAY: 5 April XXXX
LIKES: Animals ,Kemono,Vocaloid,Musics,Guitar,Electronis Songs,YURI,BARA,Morenatsu,And MMd
"ฉันต้องการที่จะมอบความสุขให้แก่ทุกคน ไม่ว่าไครก็ตาม ฉันชอบที่จะทำให้คนอื่นมีความสุข และสิ่งนั้น สิ่งที่ฉันจะถ่าย
ทอดออกไปให้ทุกคนมีความสุข...''
[And i love to help friends and anouther...i want to make them happy..]
DISLIKES: I HATES WHITE PEOPLE WHO'S HATES BLACK PEOPLE..
Voicebank:http://www.mediafire.com/download/hit43g3yb4tg9ta/YOKUATSU+TAKUTO+ACT+2-2.1.rar