Yunoshia Kawaii


(Japanese: カワイイ ユノしあ - かわい ゆのしあ - Kawaii Yunoshia)

NAME INTERPRETATION:
カワイイ (Kawaii; Cute)
TYPE: UTAUloid
MODEL: None
GENDER
Female
VOICE RANGE
???
RELATED CHARACTERS
Unknown
AGE
15
GENRE
All
HOMEPAGE
None
WEIGHT
120 lbs
CHARACTER ITEM
A Giant mochi plushie that's pink with a " OWO " face on it
CREATOR
TheRagingOtaku
HEIGHT
5'7'"
VOICE SOURCE
TheRagingOtaku
PICTURE LINK LIST
None
BIRTHDAY
May 17, 2000
LIKES
Strawberry Mochi,Dango,Wagashi (traditional Japanese sweets),Mochigo-Chan, Strawberrys , Anime , Manga , Computer Games , Sushi , Drawing
MEDIA LIST
None
RELEASE DATE
Unknown
DISLIKES
Scary Movies,Pickles, Overly Sweet Things, Liars
SIGNATURE SONG
None
PERSONALITY: Yunoshia a extremely lazy, stubborn , and she never does what shes told to do idmendetly , but she will always do it eventually. She is actually quite mysterious , She can draw all day at school and "never pay attention" and still get an A+ on a test. Yunoshia can be extremely caring and sweet when she wants to be , but also mean and annoying when needed. she also dosent do well with "first impressions" she will always stutter and mumble under her voice and some people would recall her as a "freak" or "mentally challenged" but shes just extremely shy.
Supplemental Information
-
Hair color:
Blue
-
Headgear:
headband part is black and blue triangle checker type
-
Eye color:
Blue
-
Earphones:
Light blue with a blue eigth note in the middle
-
Dress/Outfit:
Please look at the picture below
(
)
-
Others:
none
-
Nationality/Race:
Jamaican , American , And japanese
Voice Configuration
Im Now onto the OTO.ini-ing of her voice ouob~
Popular Appearances
None
Notable Works
None
Trivia
・Since Her name is very long she desiced to just call her self YunoKawa-Chan
・She LOVES wagashi and mochi , infact she loves mochi so much she can live off of it
・ She is Addicted to online computer games (Mostly MMORPGs)
This article is written and certified true and correct by the author of the character. The details seen here may be subject to change without prior notice.
Pictures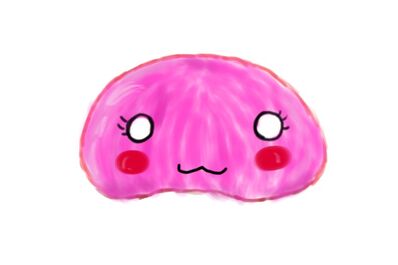 Ad blocker interference detected!
Wikia is a free-to-use site that makes money from advertising. We have a modified experience for viewers using ad blockers

Wikia is not accessible if you've made further modifications. Remove the custom ad blocker rule(s) and the page will load as expected.