(Japanese:

キツネ

ザル

-きつねざる - Kitsune Zaru)

NAME INTERPRETATION:キツネザル(Kitsunezaru) - lemur

TYPE: ScandiUta
Gender
Female
Voice RANGE
       A3~C#5
Relationships with other characters

Miichiro (boyfriend)

L.I.S.A (Friend)

Kaika Sakura (Friend)

Mari (Best Friend)

Agma (Best Friend)

Lan Pich (Friend)

HIKARI WAINOT (older sister)

MINTO(Friend)

Age
14
Genre
   Any
HOME PAGE
ScandiUta
Weight
 unknown
Item
Lemur mans-eater 
Creator
Mr. Puffin (Puffin - kun) and 

Pelme

Height
   158 cm
Voice source
Puffin - kun

Pictures

concept1 by Pelme

MMD model4 by Pelme

Birthday

11.03.99

Like
She likes creepy stories, disguise Lan in dress, veer lemur on people who mistreat her friends.
List of media
SoundCloud
Date of Release
22.09.12
 Dislike
Teachers of History, Geography and Russian Language, her voice.
Release song
PERSONALITY: Zaru -  is an atypical genki. If somebody offend Zaru, her lemur can eat this person. Zaru is so friendly girl, who likes large and noisy companies. Zaru`s drawing skill is not very good, but she thinks on the contrary.
Supplemental information
Hair color: Green
Eyes color: Green and blue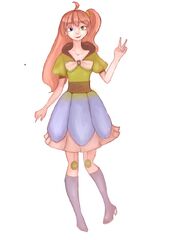 Nationality/race: idk      
Dress: Zaru has 2 outfits. (Look at the pictures)
Catchphrase: 
Voice Configuration
CV JAP Original
CV JAP Duck
CV JAP Soft
VCV JAP  -  oto.ining
http://www.mediafire.com/download/bbvv9xyxb5dvdyj/ - JAP CV
http://www.4shared.com/rar/MJCvbBFHce/ZARU_KITSUNE.html? - JAP VCV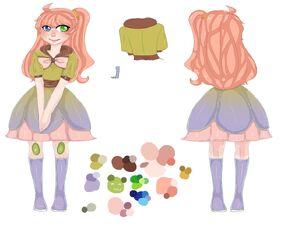 Ad blocker interference detected!
Wikia is a free-to-use site that makes money from advertising. We have a modified experience for viewers using ad blockers

Wikia is not accessible if you've made further modifications. Remove the custom ad blocker rule(s) and the page will load as expected.